Safety
No El Greco product has ever been recalled.
Our baby furniture and our bunk beds conform with and exceed the latest CPSIA (Consumer Product Safety Improvement Act), CPSC (Consumer Product Safety Commission) Requirements as well as the voluntary standards of ASTM ( American Society for Testing and Materials).
El Greco was rated A+ by Baby Bargains.
Third-party Independent Laboratory Tested – we use internationally accredited lab Bureau Veritas in Buffalo, NY to certify our compliance with current Federal Regulations and voluntary Standards.
Materials
The lumber we use comes from members of the Appalachian Hardwood Manufacturers, Inc., which has verified data from the U.S. Forest Service that timber harvesting from the Appalachian Hardwood Territory is able to meet present needs without compromising those of future generations sustainably.
The MDF we use is compliant with the Eco-Certified Composite Sustainability Standard. The particular material we use is NAF (no-added formaldehyde) MDF, and is, of course, compliant with CARB 2 AND TSCA VI, the world's most stringent standard for formaldehyde emissions.
Our finishes are:
Sherwin William's Sher-Wood F3 Hi-Bild PreCat Lacquer, which is GREENGUARD Gold Certified® for low chemical emissions. F3 is a formaldehyde-free coating at application, during and following curing.
Sayerlack Hydroplus Waterborne Acrylic Polyurethane, which is UL GREENGUARD GOLD Certified® for low chemical emissions. Hydroplus gives us the health benefits of a water-based coating, with the superior performance characteristics of a urethane.
All of our coatings are certified by 3rd party independent testing labs to be non-toxic, no-lead and phthalate-free per the federal CPSC Regulation.
We prioritize health over performance, however we don't have to compromise much in light of recent technological advances in the coatings industry. Both of the finishing systems we use provide exceptional durability, toughness, chemical resistance, mar resistance and water resistance, without violating our standards on emissions for us in the factory or for the end user.
Most of the off-gassing of solvents occurs between application and the point at which the coating is dry to the touch, and it can take approximately 30 days in warm, moving air for the finish to cure completely. The process of curing is how the coating physically and chemically hardens.
While all paint chips, our finish is a very resilient one that should hold up well against normal use, and can be wiped clean with water or mild soap. (Mr. Clean Eraser will clean it, but will dull the sheen of the finish.)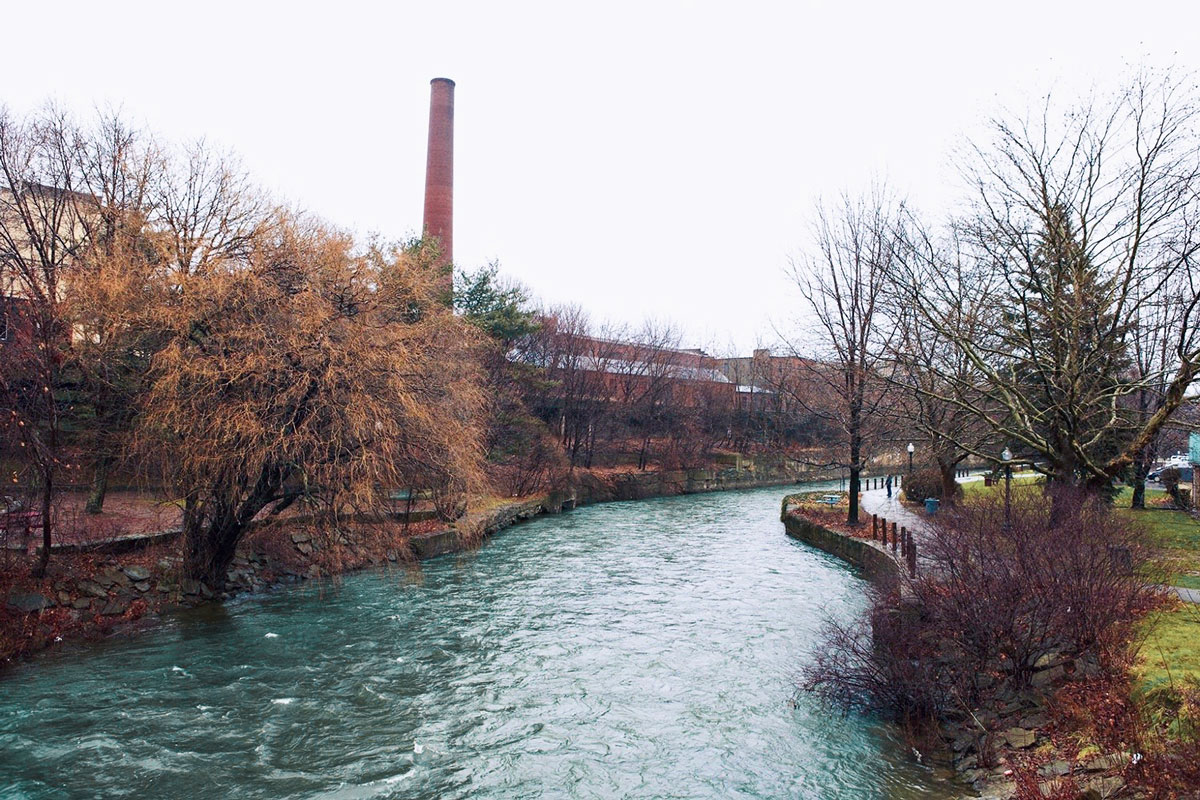 The woodworking glue we use is an aliphatic resin emulsion adhesive akin to white glue like Elmer's. That means it evaporates very quickly and there is no presence of formaldehyde in its evaporation/emission as it dries. It is water-based. In the MSDS it says "There are no ingredients which are hazardous to health or the environment." There is no Benzene, Phthalates, nor Formaldehyde named on the MSDS.
Construction
Cases: Corner blocks strengthen and reinforce the case interior. Dowel joinery. Hardwood cleats provide added strength.
Drawers: Metal side glides with silent nylon wheels. Finished drawer boxes (made of Baltic birch plywood), with dovetail joints, and solid wood drawer faces.
Cribs: Mortise and tenon joints throughout. Solid hardwoods provide extra strength at assembly points. CNC-machined parts for accuracy. Hand sanding and spraying result in smooth, thorough finish.
Beds: Dowel joints w/ CNC-machined parts for accuracy. Custom-designed hardware with NO exposed fasteners. Solid wood slat roll for mattress support – no box spring necessary.